200 Years of Experience...
Celebrating our Bicentennial
Anniversary 1812-2012
Fast Delivery...
Need blades urgently? We will do everything possible to meet your needs, including non-standard widths.
Small Quantities...
No order is too small, we are happy to quote for small blade quantities and one-off orders.
Quality...
We only use the finest quality doctor blade material and our rigid inspection procedure ensures a premium finished product.
Customer Service...
Efficient and friendly staff to listen to your requirements.
Technical Support...
Having doctoring problems or coating problems? We are pleased to provide assistance.
Working with You...
We value your business and are committed to meeting customer needs.
WELCOME TO WILLIAM PINDER & SONS LTD
Manufacturers and suppliers of doctor blades, coating blades and longlife blades for flexo printing, gravure printing and coating, and general industrial blades. Our customer base is impressive and widespread, extending from the UK market to Europe and Worldwide.
Established in 1812, William Pinder & Sons Ltd has a long association with production of blade, and most predominantly with doctor blades for printing and coating.
The manufacture of doctor blade dates back to the early 19th century, following the introduction of hollow bored copper cylinders and "Pinders" may well be the first manufacturer of such doctor blade.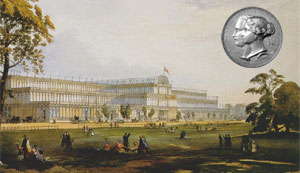 The company became a highly regarded and innovative manufacturer of doctor blade with unique material and design development. One of the great achievements of Pinders was to display at the 1851 Great Exhibition of Work & Industry of All Nations, with over 100,000 products exhibited. Pinders were awarded "medallists", a great accolade at this time in recognition of exhibitor's excellence, quality and innovation.
Today the company is committed to maintaining these past achievements and has combined it's production capability to extend the range of blades from doctor blades and coating blades to industrial blades such as creasing blades, folder tucker blades and scraper blades.
The customer and excellence in quality, service and delivery is our priority.